Makes an 18 Cupcakes

Ingredients
Amounts
Self-raising flour
225g
Unsalted butter, soften
225g
Castor sugar
225g
Eggs
4
Baking powder
1 tsp
Cocoa powder
4 tbsp
Vanilla extract
1 tsp
Cream Cheese Frosting (Pink)
18 Cupcakes

Ingredients
Amounts
Cream cheese, softened
200g
Icing sugar
175g
Pink colouring
1 drop
Shaped sugar sprinkles
-
Combine all the ingredients for Cupcake and blend well using a mixer.


Preheat the oven to 180 degree Celsius.


Pour the ready batter into Cupcake cups and bring to bake for 20~25

mins

.


Allow cooling before frosting

Pink Frosting
Whisk cream cheese and icing sugar together till light and fluffy.


Add in a drop of pink colouring and blend well till mixture is perfectly coated with pink.


Gather the mixture into a pipping bag and pipe onto the cupcakes.


Decorate the cupcakes with sugar sprinkles.
It's finally Friday again! TGIF rules!
As usual, I decided to bake some cupcakes for my colleagues. This time round, I piped the frosting very carefully onto my cupcakes. Though I
wouldn't
say they are perfect but at least they looks better than my
previous attempt
.
I'm
glad
my colleagues like the frosting this time round. The other time, it was a butter-sugar kind of frosting and many told me that it's so sugary that they felt so hyperactive,
LOL
. However, the occasionally-fussy eater, my Prince Charming felt that he dislike this
frosting
:(
He doesn't really like Cream cheese in the form of
frosting
, he prefers them in cakes =.=
Anyway, it is always hard to please everyone. Now I know which kind of
frosting
to do for my
Prince
Charming should he wants some frosted cupcakes :)
Btw, I bought a mini kitchen Island! I just couldn't take my eyes off this darling while shopping with my friends in OG orchard. It looked so wonderful! Just the kind I like to have in my kitchen. Now with my Kitchen Island, I have a offical "mini baking corner" =)
On an additonal note, my kitchen looks much neater since all the baking equipments are organised properly within the Kithcen Island. It's worth my money spent ;)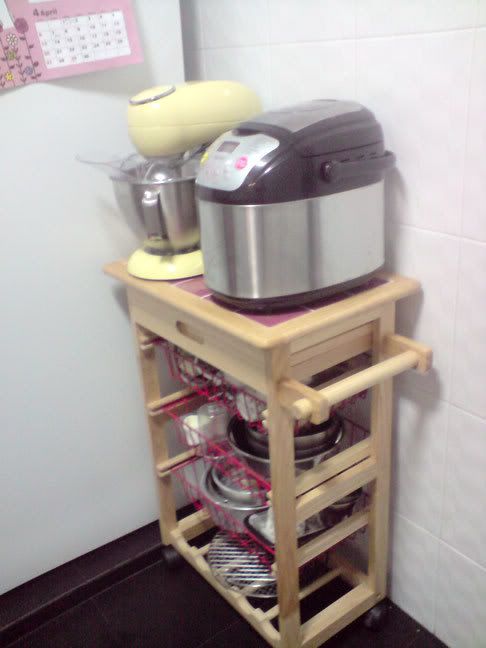 It's really a mini one, no kidding and it's way cheaper than the one at IKEA! :D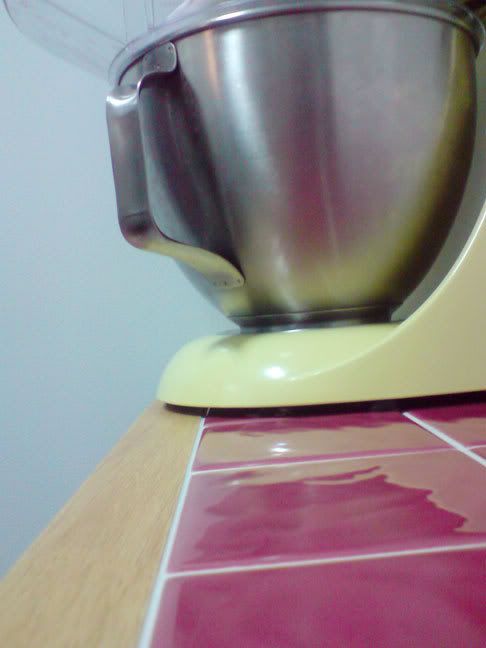 What I like most is that the table-top is layered with tiles ;)
P/s: Thank you Aimei for reminding me about the Fats part. There's actually 225g of unsalted butter required for the cupcakes! Alellujah~